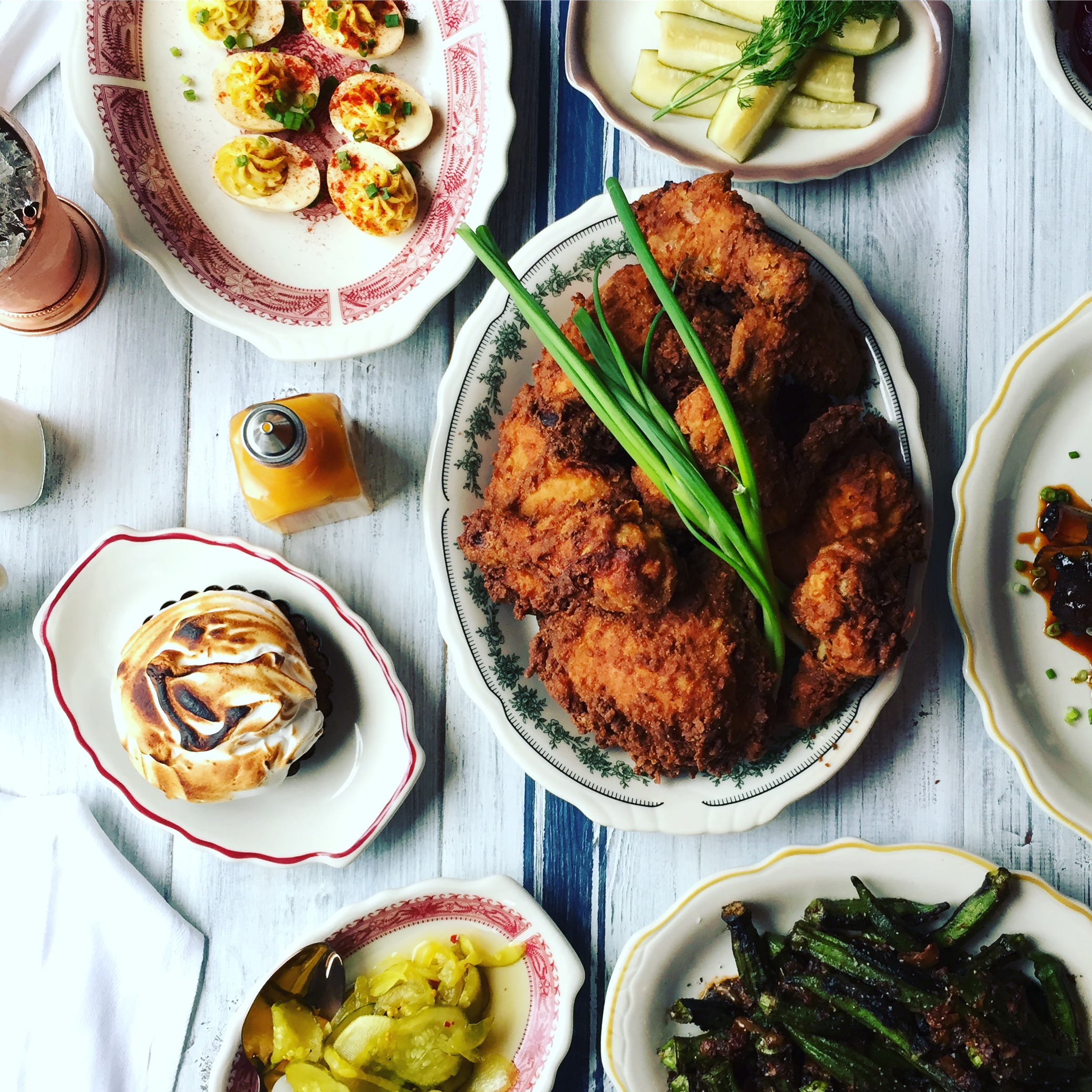 Welcome to Haberdish! We've taken a lot of time to craft a menu and find ingredients to give you a taste of Carolina. Please see our menus below, and also know that every day, our kitchen serves up specials using local ingredients we get from our farming partners. Hope to see y'all soon! 
Note: Menus below are subject to change.
There's cool stuff all around you.
---
Our soap stone bar top came from a quarry in Virginia. We have salvage denim on our interior seating that was produced in Cone Mills, North Carolina. Our table tops were hand crafted right here in Charlotte, and the wood came from the rafters of our building. The bar taps are reused spindles from a former mill, and our copper lights are hand-spun and designed and assembled right here in Charlotte.
We're lucky to have two sculptures and an in-laid tile piece all created by Paul Sires – who we call "the godfather of NoDa". Paul and his wife, artist Ruth Ava Lyons, helped this community transition from the closing of mills to the hip, artistic center it has become. See more at www.noda.org.